Why choose us
Quality assurance, customer satisfaction.
1.10 years manufacturer and supplier of cnc machining parts.
2.Quick reply,shipment &solutions.
3.Professional design,modifying drawing making and technical consult.
4.Strictly quality assurance,ISO9001:2008
5.Flexible delivery time and payment method.
6.Satisfactory after sales service.

Titanium material offers many advantages for designer and engineer, including excellent corrosion resistance, high strength-weight ratio and good form-ability. Many titanium alloys are in use, although the Commercially Pure (CP) grade 1 to 4 and Ti-6Al-4V (Grade 5) are the most common material. For the titanium forgings, there are three main shapes including Disc, Ring and Block. We also could make the machined parts according to customer`s drawing. They is used widely in chemical,metallurgy,salt-making,aerospace,military,medical and marine engineering ,and so on.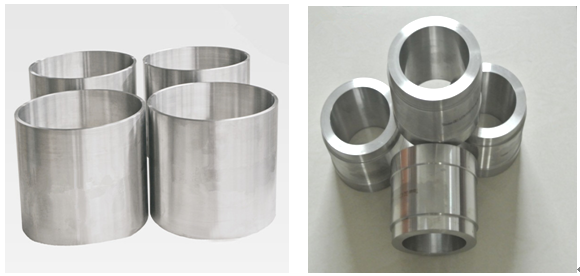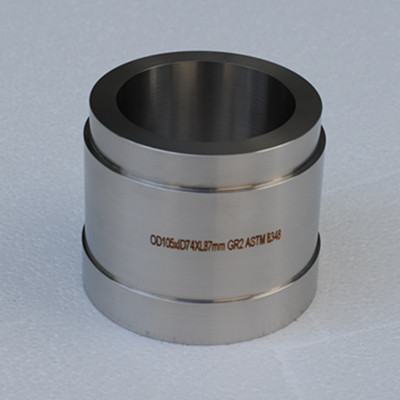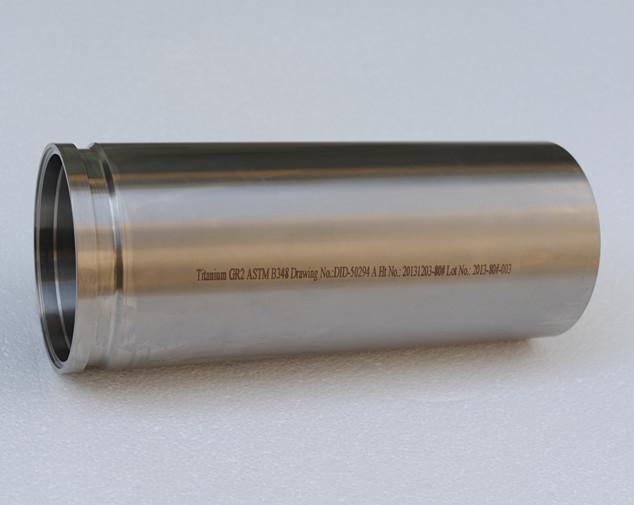 Product Description
Item Name: Titanium Machined Parts
Material: Gr1, Gr2, Gr3, Gr4 ( CP Ti ), Gr5, Gr7, Gr9, Gr12,etc.
Size: As per customer`s drawing
Standards: ASTM B381,ASTM B348, AMS 4928,AMS4965, etc.
State: Annealed
Processing: Hot forging, Linear cutting, Water jet cutting
Surface: Bright, Polished,Machined
Test: Chemical ,Mechanical Properties test, Visual, Ultrasonic, Macrostructure, Microstructure
Chemical composition of ASTM B381-10

Mechanical Properties Requirement of ASTM B381-10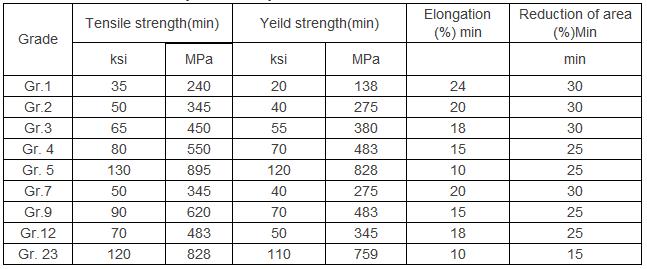 Application
Industrial,
Chemical,
Medical,
Aerospace,
Marine Engineering,
Groupes de Produits : Forge de titane > Pièces usinées en titane