Product Description
Titanium tees we suppply are available in both straight/euqal and reducing types from NPS 1/2". The titanium tees under 4" (included) are bent from seamless pipes and for bigger ones, they are welded from titanium plates and all the welding seams are 100% x-ray inspected.

Grade 7 and Grade 12 titanium tees are also available. We also supply other titanium fittings including titanium elbows, caps, tees, stub ends, nipples and weldolets, please visit our website or contact us for details.

Products Name: Titanium Elbow,Titanium Reducer,Titanium Tee,Titanium Pipe Fittings, Titanium Fittings
Material: GR1, GR2, GR3, GR4 (CP Ti),Gr5,Gr7,Gr9,Gr12
Standard: ASTM B363,ASME SB363, ASTM B16.9
Titanium Elbow: 45 Degree,90 Degree,180Degree, NPS1/4"-24"(DN5-1200)
Reducers: Concentric, Eccentric, NPS 1/4"-24"(DN15-1200)
Tees: (Straight,reducing),NPS 1/4"-24"(DN15-1200)
Stub Ends: NPS 1/4"-4"
Wall Thickness: Sch5s-Sch160s(1-15mm)
Technical: Pressing, Welded, Seamless
Test: Tensile test, Visual, Ultrasonic, Flattening, Hydraulic, Bending Test
Application: Petroleum, gas, chemical industry, electric power, metallurgy, pharmacy, Shipyard,Pressure vessel,etc.
Features
1. Low Density and High Specification Strength
2. Excellent Corrosion Resistance
3. Good Resistance to Effect of Heat
4. Excellent Bearing to Cryogenics Property
5. Nonmagnetic and Non-toxic
6. Good Thermal Properties
7. Low Modulus of Elasticity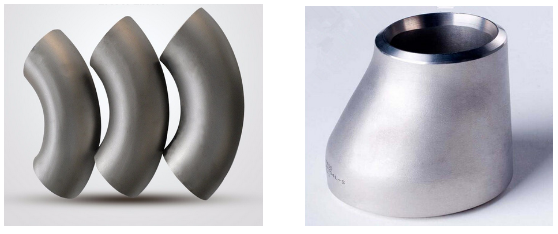 Titanium Elbow Titanium Reducer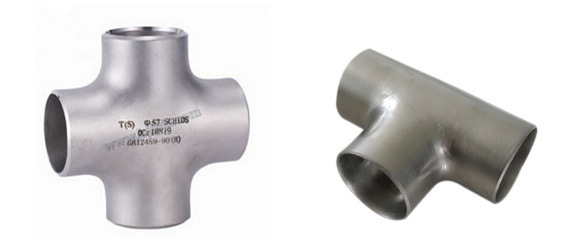 Titanium Pipe Fittings Titanium Tee
Titanium Pipe Fittings


Common Size of the Products

Groupes de Produits : Autres produits en titane > Raccords en titane